About Gayle A. Owens, Attorney at Law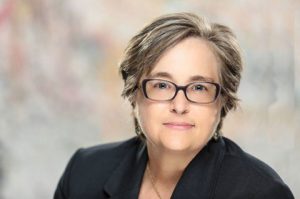 Gayle Owens was admitted to the Florida Bar in April 2000. Since then, she has developed a broad base of experience in business law, municipal law, estate planning and probate. Each practice area informs the other. Gayle has learned from experience that while not all disputes can be avoided, well-planned and drafted documents can often help in resolving conflict and avoiding litigation.
Prior to practicing law, Gayle was a high school social studies teacher and also owned and operated a small cleaning service business.
Whether preparing wills or trusts, business contracts, or operating agreements, Gayle works with her clients to anticipate potential problem areas and create documents that will address the issues in advance. She will help you plan to avoid conflict and will advocate your interests if conflict develops despite your best laid plans.
Education
Seattle University School of Law – Juris Doctorate 1999
University of Central Florida – Master of Arts, Education 1990
University of South Florida – Master of Arts, Political Science 1979
Gayle's Values
As a teacher, Gayle brings to the practice of law the ability to break down and make understandable complex legal issues.
As a small business owner, she brings an appreciation for the client's need for affordable legal services.
As your attorney, Gayle will listen to your needs, advise you of the law, and advocate your interests.
Gayle Believes
That legal services should be both affordable and comprehensible to the client.
That billing should be flexible, transparent, and negotiated with each client based on the complexity of the legal issues and the level of service needed.
That the practice of law should stress resolution over conflict.
Schedule
your
consultation
today
♦  Small Business Law  ♦
♦ Estate Planning  ♦
♦  Wills & Trusts  ♦
♦  Probate Services  ♦
Schedule your consultation today
♦  Small Business Law  ♦
♦ Estate Planning  ♦
♦  Wills & Trusts  ♦
♦  Probate Services  ♦
Schedule your Consultation Today
♦  Small Business Law  ♦
♦ Estate Planning  ♦
♦  Wills & Trusts  ♦
♦  Probate Services  ♦
Helping businesses & families
throughout Central Florida
Office located in Orange County, Florida.
Licensed to practice law in all state courts of Florida and in federal court for the Middle District of Florida.
All Major Credit Cards Accepted